Roland Kickinger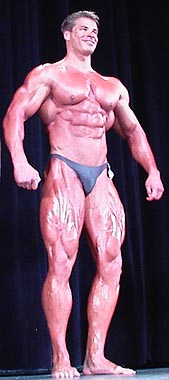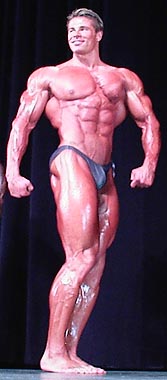 Roland was born on March 30, 1968 in Vienna, Austria. He spent his childhood in Vienna, where he enjoyed swimming and playing soccer. At the early age of 15 decided he wanted to become a bodybuilder. From that day on, Roland dedicated his life to becoming his very best.
While training, Roland continued schooling and graduated from college with a degree in Hotel and Restaurant Management. Roland went on to compete in the European National Bodybuilding Championships and won the title of 'Mr. Austria'. But he knew his dream of becoming a well-known bodybuilder could not be fully attained by staying in his homeland.
In 1995, Roland came to the U.S. to pursue a better life with greater opportunity. Arriving with only $500 and no place to stay, he never gave up his dreams. After a few short visits to California, and a one year stay in Florida, Roland decided to make the United States his home permanently. The following year all the hard work paid off when he joined the Professional ranks and was signed to represent the leader in health and fitness, Joe Weider.
Roland's success continues to build due to his continued hard work and dedication, day in and day out. He has been featured on the covers of a number of bodybilding magazines, most recently on the cover of 'Muscle and Fitness' March 1998. Due to his vast knowledge of the human body, he has contributed to many articles on health, fitness, nutrition, and maximizing body potential in several magazines.
Recently, Roland has been discovered by the television and film industry. He has guest starred on such popular shows as Home Improvement, Caroline in the City, Team Knight Rider, Hangtime, and has been a guest on Jay Leno's Tonight Show. His films include Boys On The Side and the summer blockbuster Lethal Weapon 4, to name a few!
On the lighter side his 1-800 Collect commercial for MCI is becoming the standard for great commercials. Almost all of us can remember the bodybuilder in the yellow swimsuit complaining he left his money on the beach.
In his spare time, while not training, cooking or eating, Roland enjoys flying planes and helicopters (remote controlled). While relaxing at home you will most likely find him in front of his computer on the Internet surfing, with one of his kittens warming his lap.
Roland's most recent accomplishment involves combining his work in both film and body building. The result is a 90 minute video titled 'Ultimate Results'. This effective and easy to understand video lets you get in top shape with Roland's new powerful and dynamic training ways.