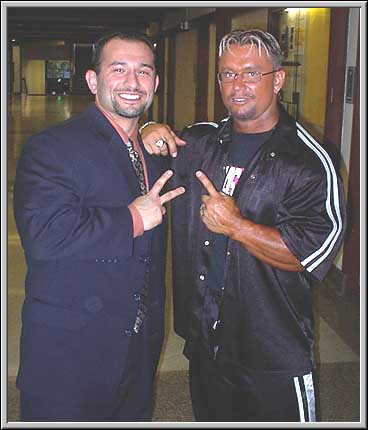 Lee Priest and Hany Rambod (Nutritionist Advisor to various bodybuilders) were talking when one asked them what Lee's chances are at the Mr. Olympia. Lee, of course said number one, while Hany said two.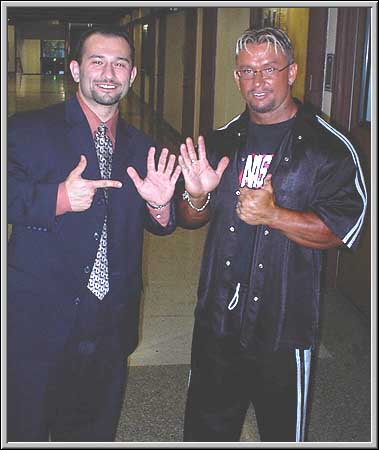 Ok, ok, seriously, Lee, where are you going to come in? Lee said in the Top Five. And Hany, always supportive of Lee, said in the Top Seven. Either way, we know Lee, being in great shape still, after he won his first IFBB competition in San Francisco earlier this year, will gun for the Mr. Olympia!
Hany was here, coming down from Northern California, to support a wide number of competitors that he helped to get here.