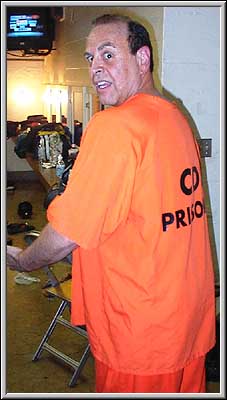 They tell me that Lonnie Teper is one crazy dude, but what in the hell is Lonnie, the promoter and the emcee of this show, doing in a prisoners uniform. Hmmm...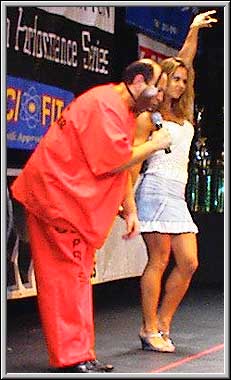 On stage, introducing Hannibal, as a real teddy bear. Lonnie goes on to sing an Elvis tune, followed by Jerry Lee Lewis' Great Balls of Fire. I can't even tell you how many people where surprised to hear what a great voice Lonnie has.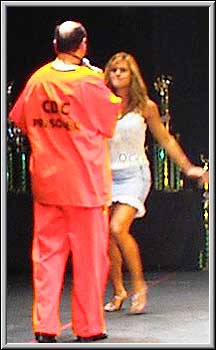 Of course, while Lonnie was singing his heart out, Timea has dancing around, and with the amount of wide gaping open mouths from the men in the audience, Timea and Lonnie gave a 'rising' performance! There are not too many bodybuilding and figure shows where you get entertainment after the intermission!