When they called Flex Wheeler third, he just could not believe it, and just looked up to 'God', as if saying, can this be true? Did I just hear third place?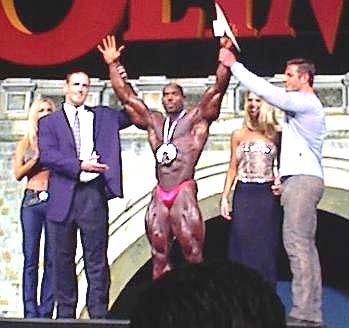 And although for a moment we thought Flex might truly lose it, he remained calm and a gentleman and accepted his third place award with grace.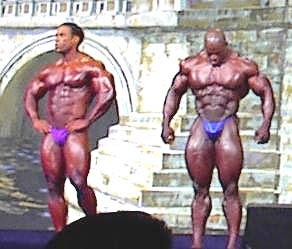 Meanwhile, Kevin and Ronnie were both in their own world, the moment of truth to come. Ronnie knew Kevin was in his best shape ever!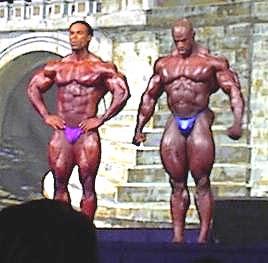 Ronnie was again praying for another win...

When Kevin's name was called in second place, Ronnie fell to his knees in joy, then down to the floor weeping!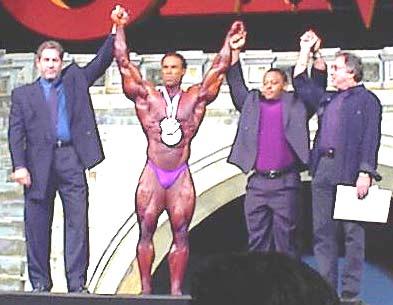 Kevin graciously accepted his second place award!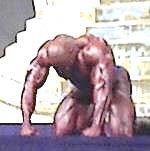 And after what seemed like an eternity, Ronnie slowly got up...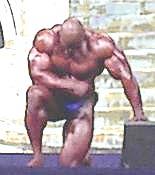 And up to accept his third title as Mr. Olympia!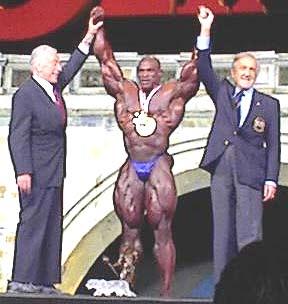 Ben & Joe Weider with the 2000 Mr. Olympia Ronnie Coleman!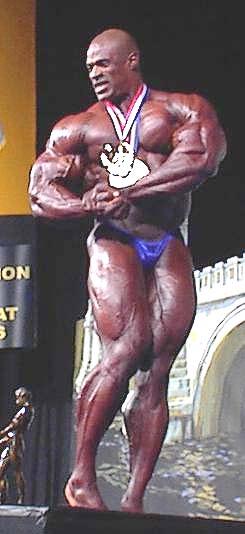 Ronnie Coleman posing for his fans!!!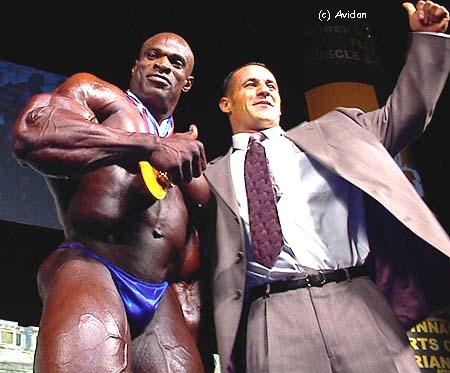 Ronnie is on cloud nine after the show!