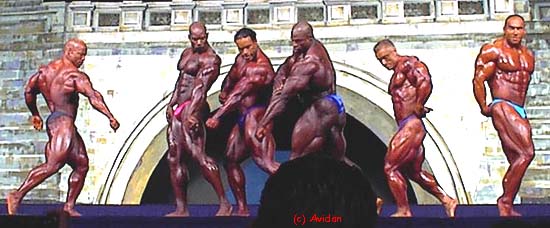 Shawn Ray, Flex Wheeler, Kevin Levrone, Ronnie Coleman, Lee Priest, Nasser El Sonbaty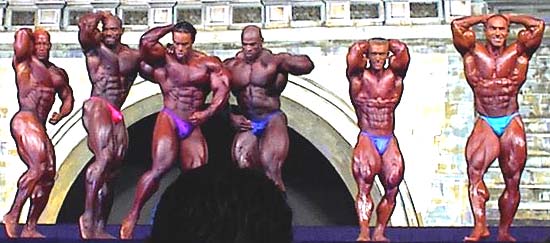 "You Put Your Right Foot In, You Put Your Right Foot Out!"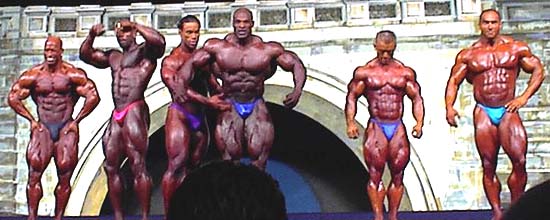 Ronnie is so big, Kevin has to push to get in between!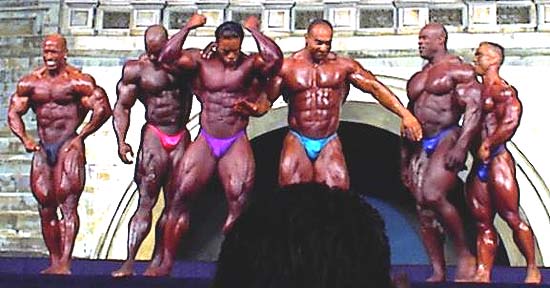 Nasser shows he can get into it as well!


Ronnie got back! But so do we!!!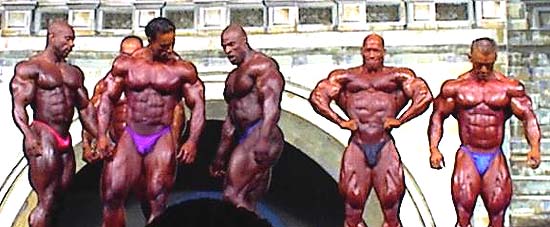 The show comes to a head between Ronnie & Kevin!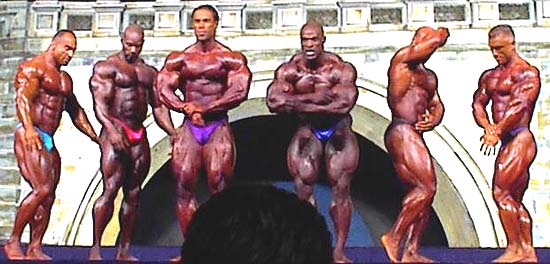 Ronnie! Ronnie! Kevin! Kevin! Flex! Flex!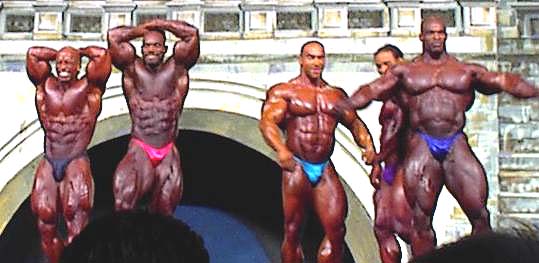 Flex & Shawn show their awesome six pack!


Kevin proclaiming 'I am the winner!'